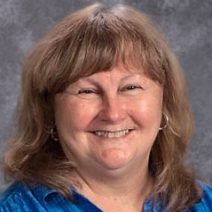 Amy Emmett
Joined Erie Day School in 2007
aemmett@eriedayschool.com
(814) 452-4273, Ext. 113
B.S. Art Education — Edinboro University of Pennsylvania
About Amy
Amy Emmett began teaching at Erie Day School as the Lower School art teacher in 2007. She currently is the Toddler, PS and PK visual arts teacher, artist in residence.
In the 2016-17 school year, Ms. Emmett and Grades 5 - 8 students participated in the Erie Art Museum's 'Kids as Curators' initiative in a collaborative work with sculptor Ron Bayuzick. Their exhibit included a selection of quotes by Shakespeare and a larger than life sculpture of the classic drama masks with robotic eyes decorated with a dizzying collage of objects.
Ms. Emmett received her Bachelor of Science degree in Art Education from Edinboro University of Pennsylvania. She was adjunct art faculty member with the elementary students at the Miller Research Learning Center Lab School and has conducted workshops for early childhood educators for the Education Department. Mrs. Emmett has taught in the Project Enhance program with the Northwest Tri-County Intermediate Unit and has also taught Art Integration program workshops with special needs students.
She resides in Edinboro with her son, Neil, while her other son, Ryan, lives in Pittsburgh. Mrs. Emmett loves to sculpt with soapstone and has exhibited her work in several Erie area art shows.