Early Childhood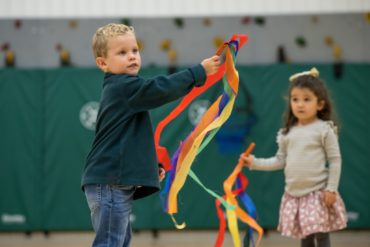 Toddler (24-months), Preschool and PreK, Ages 2 to 5

Our classrooms provide a learning environment based on the principles of developmentally appropriate practices. The needs of each child are nurtured and acknowledged as they are in the process of developing themselves to be engaged and avid life-long learners. We strive to prepare the whole child to be ready for their learning future through carefully prepared environments, which allow the child to construct his own learning. Focus is placed on the social/emotional development of the children. Self-regulation, following routines and rules, being kind and respectful, learning to work and play independently and with others, and learning to accept responsibility for choices and behavior are some important values.
We believe that an early childhood experience is the foundation for the child's educational journey. This foundation is constructed by 'hand to head' learning in Preschool and PreK, exploration and discovery, and exposure to new ideas, skills, and concepts.
Academic Programs
Montessori and traditional Toddler Program
World languages

Visual and performing arts
Music and movement
Brain-based physical education
Experiential education with local destinations
Big buddy collaboration between Early Childhood, Lower and Middle School students
Extended Daycare is also provided 7:15 am through 6 pm

---
Contact Sarah Williams, Director of Admissions & Enrollment at 814-452-4273, or swilliams@eriedayschool.com for more information or to schedule a personal tour for you and your child(ren).