Preschool/PreK Program
Ages 3 to 5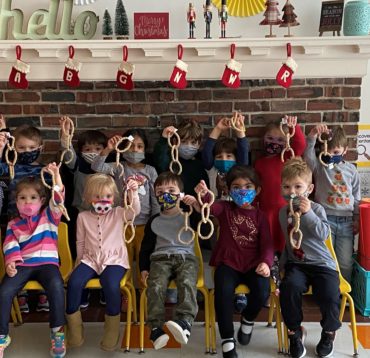 The Early Childhood programs at Erie Day School serve children ages 24 months through PreK. Our classrooms offer a learning environment based on the principles of developmentally appropriate practices. The needs of each child are nurtured and acknowledged as they are in the process of developing their role as engaged, respected and enthusiastic life-long learners.

Our highly qualified faculty strive to prepare the whole child to be ready for their learning future through carefully prepared environments which enable the child to construct their own learning. Children actively learn through the exploration and discovery of materials. Exposure to ideas, skills and concepts that broaden and strengthen their knowledge and understanding of the world around them are integral to our approach.
Focus is placed on the social/emotional development of the child. Self-regulation, following routines and rules, being kind and respectful, learning to work and play independently and with others, and learning to accept responsibility for choices and behaviors are some important values. We believe that a quality early childhood experience is the foundation for a child's educational journey.

Preschool:
Must be 3 years of age by September 1st
Toilet trained with minimal adult assistance consistently
Separates from parents with minimal anxiety
Attention span of at least 5-10 minutes for story, song, etc.
Able to follow simple 1-2 step directions
Awareness of and verbalizes his/her wants or needs, asking for help appropriately
Recognizes primary colors and simple shapes
PreK:
Must be 4 years of age by September 1st
Separates from parents with minimal to no anxiety
Demonstrates age-appropriate attention span and ability to self-regulate
Demonstrates age-appropriate self-help skills (i.e. toileting, dressing)
Demonstrates and understanding of alphabetic principal and phonics awareness
Demonstrates number sense
We recognize children enter Erie Day School with a wide range of experiences and knowledge. In some cases, it may be necessary for a child to attain 2 years of an early childhood education before he/she is admitted in our Kindergarten setting.